Tom Hardy Lost A Bet With Leo DiCaprio & Has To Get A Tattoo
6 December 2016, 12:58 | Updated: 19 September 2017, 18:40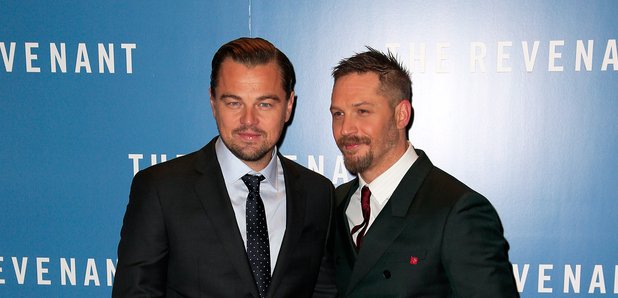 The Revenant star has revealed why he's held off on getting the inking so far.
Tom Hardy has to get a comedy tattoo thanks to an Oscar bet he lost with Leonardo DiCaprio.
The British has actor told Esquire how he lost a bet against his Revenant co-star, who said he'd be nominated for Best Supporting Actor for his role in the film.
When he did get a nod at the Academy Awards, however, he unfortunately remembered his forfeit to get a tattoo of DiCaprio's choice.
Despite the Legend actor having a penchant for body art, he explained to the outlet that he hasn't got it yet, "because it sucks."
Reminiscing over the moment DiCaprio designed the inking, the Mad Max actor revealed: "He wrote, in this really shitty handwriting: 'Leo knows everything.' Ha! I was like, 'OK, I'll get it done, but you have to write it properly.'"
Something tells us the actor won't wimp out on his bet... He'll probably go down kicking a screaming though..