These Were The Most Streamed Shows Of 2016...
8 January 2017, 11:06 | Updated: 19 September 2017, 18:37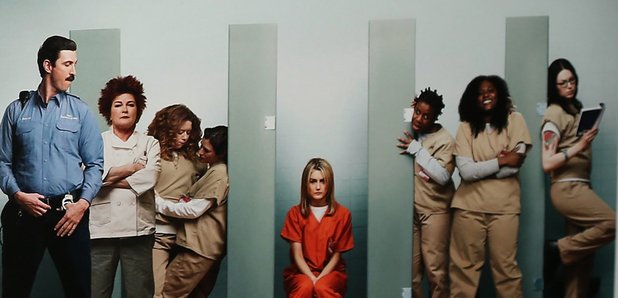 Find out which series had us all the most gripped last year.
The most streamed show of 2016 has been revealed, and surprisingly it's not Stranger Things...
As NME reports, Symphony Advanced Media has collated the shows which premiered on Netflix, Hulu and Amazon last year, and compared the viewing figures from each of their opening 35 days.
Despite Stranger Things being all anyone talked last year, the data company revealed that Orange Is The New Black topped the list with a whopping 23 million streams.
The popular 80s sci-fir horror did manage to come in second place, though, garnering 21.7 million streams in just 35 days.
It wasn't all about fictional dramas and sitcoms, however, with the Amanda Knox documentary scoring 4.96 million views in just 35 days of its release.
British satirist Charlie Brooker also got a mention for his third season of Black Mirror, which had approximately 3.7 streams in the first month of its release.
See the Top 25 and their viewing figures here:
1. Orange Is the New Black (season four) – 23 million viewers
2. Stranger Things – 21.7m
3. Fuller House – 21.5m
4. Marvel's Luke Cage – 12.1m
5. Marvel's Daredevil (season two) – 11.6m
6. House of Cards (season four) – 8.8m
7. Unbreakable Kimmy Schmidt (season two) – 8.4m
8. The Ranch – 5.8m
9. 11.22.63 – 5.3m
10. Amanda Knox – 4.96m
11. The Get Down – 4.91m
12. Gracie and Frankie (season two) – 4.5m
13. Love – 4m
14. Narcos (season two) – 3.8m
15. Black Mirror (season three) – 3.7m
16. The Crown – 3.5m
17. Bloodline (season two) – 3.3m
18. Longmire (season five) – 3.2m
19. Chelsea Does – 2.7m
20. The Path – 2.06m
21. Flaked – 2.04m
22. Bojack Horseman (season three) – 2m
23. Marco Polo (season two) – 1.9m
24. Goliath -1.8m
25. Bosch (season two) – 1.6m
Photo: Getty