This List Of Hollywood's "Most Overpaid" Actors Won't Shock You
9 December 2016, 08:00 | Updated: 19 September 2017, 18:40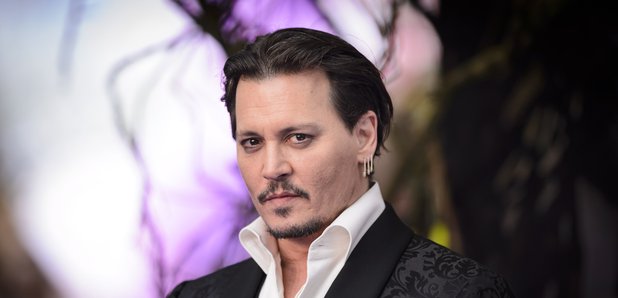 Johnny Depp has topped the list for the second year running. Find out who else gets a mention...
Johnny Depp has topped a list of the "most overpaid" actors in Hollywood.
Forbes found the Pirates Of The Caribbean star provided the least bang for his buck when they compared his average salary to the revenue he generated at the box office.
But how did they come up with the results? The outlet explains: "We took the total operating income from the star's three most recent significant films then divided by the star's estimated pay for those films to come up with a final return on investment number."
According to the outlet, the Alice Through The Looking Glass star has taken the crown for the second year running, this time only delivering an estimated box office return of $2.80 for every $1 he was paid.
Unsurprisingly, after his high-profile roles in Concussion and Suicide Squad, Will Smith second next on the list, delivering just $5 for every $1 he was paid.
Channing Tatum came third in the list, while the likes of Will Ferrell, George Clooney and Adam Sandler followed closely behind.
The only female actor to make the Top 10 was Juila Roberts, who snuck in at ninth place for bringing in $10.8 for every dollar she made.
Most surprisingly however, is the presence of Leonardo DiCaprio, who charted at number eight this year.
Despite winning an Oscar for his role in The Revenant, which successfully grossed $530 million on a $130m budget, DiCaprio commands such a high paycheck, that the box office earnings seem less impressive.
So, basically he gets paid a ridiculous amount and still delivers box office smashes? Fair play.
See the full Top 10 below:
1. Johnny Depp – $2.8
2. Will Smith – $5.0
3. Channing Tatum – $6.0
4. Will Ferrell – $6.5
5. George Clooney – $6.7
6. Adam Sandler – $7.6
7. Mark Wahlberg – $9.2
8. Leonardo DiCaprio – $9.9
9. Julia Roberts – $10.8
10. Bradley Cooper – $12.1