Bryan Cranston Appears As Walter White For SNL Skit
12 December 2016, 11:41 | Updated: 19 September 2017, 18:41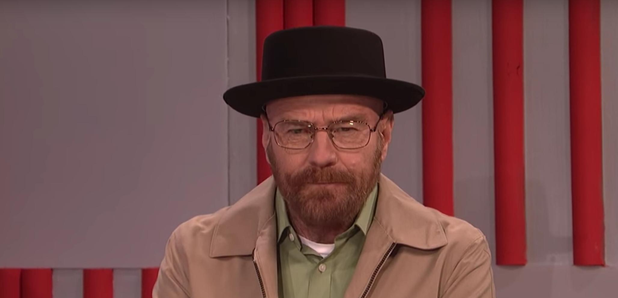 Watch the Breaking Bad star don his iconic hat as he takes on the role of Trump's "Head Nominee" of the DEA.
Bryan Cranston has appeared as Walter White for Saturday Night Live.
The actor reprised his famous Breaking Bad character for the topical comedy show, to highlight the President Elect's "controversial cabinet appointments".
Watch Walter White appear as Trump's nominee for the DEA (Drug Enforcement Administration) here:
Asked if he knows anything about the DEA, Cranston - who played the high school teacher-turned-meth manufacturer in the hit series- replied: "Trust me. I know the DEA better than anyone."
PLEASE can we have Walter White back in our lives for good?!
Photo: YouTube/Saturday Night Live