Radiohead's New Album: What We Know So Far
14 March 2016, 16:12 | Updated: 14 March 2016, 16:17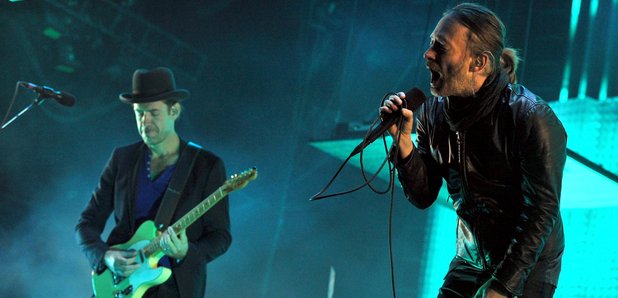 Radiohead have announced some live dates, but what do we know about their ninth album? Radio X puts the clues together.
It's official. Radiohead are back. It all started last year when Nigel Godrich Tweeted this photo of Thom and Jonny in the studio. So now the fun begins - we can start trying to work out what the new Radiohead album might sound like.
December 3, 2014


Luckily they've been dropping some clues:
The Thom and Jonny Show
Jonny started emailing Thom ideas for new tracks back at the start of last summer, meaning he's been feeling plenty inspired to make some new Radiohead music.
No Surprises
But some old material might get reworked too. Some of the songs the band resurrected on their most recent tour go all the way back to OK Computer days, like the brilliant track Follow Me Around. You can see a version of that below:


All White On The Night?
And their pal Jack White might have a part to play too. During the King of Limbs tour, Radiohead used his studio to try out two songs they've since described as "unfinished homework".
They're Making BIG BAND Music
Last year the band were commissioned to record the theme tune to the new James Bond tune Spectre. The track wasn't used in the end, but if you listen to the song it demonstrates a real return to form. The track is massive and shows huge potential for the new record. Give it a listen below.
They're Playing Huge Shows
Radiohead have been confirmed to headline a string of massive festivals this year, which means their new album is going to be a return to their In Rainbows era of music. So expect some guitars and some big, tasty choruses and a slight move away from the experimental sound heard of their previous record King Of Limbs.
Reunited And It Feels So Good...
Last but not least, the band should be in confident form. With solo albums from Thom and drummer Phil Selway released recently and Jonny Greenwood picking up raves (and Oscar buzz) for his Inherent Vice movie score, the band members are at the peak of their individual powers.

It all bodes well for the album, right? And even more exciting, with Radiohead, there's always an unexpected trick or two up their sleeves to come.