This dad wrote the best note to explain his daughter's lateness
11 February 2016, 15:57 | Updated: 25 April 2016, 15:12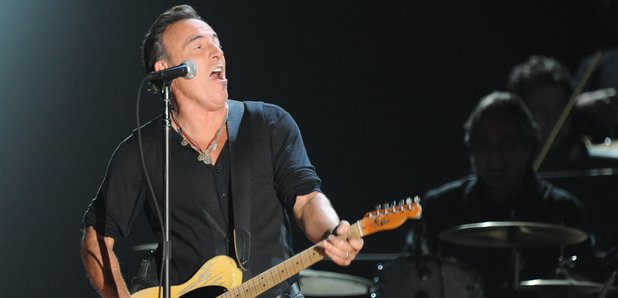 The father and daughter were out late at a Bruce Springsteen concert the night before. How this guy dealt with it is awesome.
Everyone at some point has been late to school. It's pretty terrifying. But when these two girls rolled in late the morning after they were up late watching Bruce Springsteen at the Times Union Center, they weren't worried at all.
Why weren't they worried? Because their dad gave them this awesome note to excuse their absence. The note is pretty straight talking and explains how Springsteen played for over three hours. He goes on to say "This may not seem like a good excuse, but have you ever wondered how many kids would be late — or miss school outright — if God were to suddenly appear?
"It's something like that."

It's better to give it a read for yourself below.
New York father Patrick Pipino writes letter to excuse his daughter for being tardy to school. Great excuse to me!! pic.twitter.com/aDUqD9yJqs

— Jennifer Feldman (@jenniferfeldman) February 9, 2016
Picked up by Metro, the Dad, named Patrick Pipino, supposedly told ABC "[My daughters] both love Bruce Springsteen, and have ever since the older one was only 4 years old."

Go Patrick!