QUIZ: Can You Remember Which Acts Played At Live Aid?
13 July 2017, 17:52 | Updated: 13 July 2018, 10:55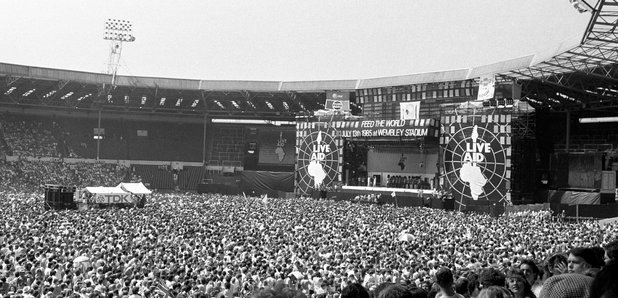 How well do you remember the events of 13 July 1985? Can you recall which acts turned up in London or Philadelphia… and which acts were no-shows?
Bob Geldof pulled off an amazing achievement on Saturday 13 July 1985 with Live Aid. The world's greatest artists came together in London and Philadelphia to raise money for the terrible famine in Ethiopia.

Well, not ALL of the world's greatest artists. Some of them didn't show up. But can YOU remember which musicians and bands were on the bill… and which ones were "too busy"?

We'll give you the name of an act - all you have to do is tell us whether they performed at either Wembley Stadium in London, or the JFK Stadium in Philadelphia?


<