Are these the worst cover versions ever?
16 March 2022, 19:11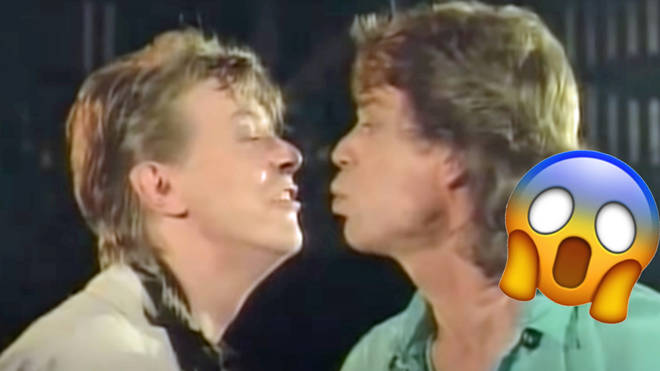 What happens when your favourite artists take on a classic... and fail?
Happy Mondays - The Boys Are Back In Town

In 1999, long after the Mondays' heyday, they released a Greatest Hits album and recorded this Thin Lizzy cover as a "bonus" track. You've heard better watching your dad do karaoke. With a broken microphone.

Fall Out Boy - Love Will Tear Us Apart

Joy Division recorded one of the most emotionally heart-wrenching songs of all time, but the US band's cover sounds like someone having a minor tantrum.

Aerosmith - Come Together

Recorded for the incredibly silly Bee Gees movie vehicle Sgt Pepper's Lonely Hearts Club Band in 1978, this cover has a tenth of the swagger of the Beatles original and Steven Tyler makes a rough approximation of the lyrics.

Guns N'Roses - Sympathy For The Devil

Lifeless Stones cover from Axl Rose, which turned up on the soundtrack to Interview With The Vampire, of all things. Slash later called it "the sound of the band breaking up" - and he was right. It would be G N'R's last release for 14 years.

The Farm - Don't You Want Me

In 1992, the NME released a compilation album of covers to mark the paper's 40th anniversary. It's the home of some great tracks, but also the source of much comedy, particularly the Liverpool band's version of The Human League's 1981 Number 1 hit. It tries hard to be ironic, but fails spectacularly.

Travis - Baby One More Time

Fran Healy claimed that this Britney Spears cover was first done as "a laugh", but it was when Travis began to take the tune seriously that everyone started to have doubts.

Train - Light My Fire

Hey, look - Drops Of Jupiter is a fine song… if you hear it at the right place and the right time. Preferably drunk somewhere, very late. But why have a go at The Doors?

The Boo Radleys - The Queen Is Dead

Forget Wake Up Boo!, the Scouse band were also well known for their impenetrable shoe-gazing soundscapes. So why not apply the My Bloody Valentine filter to the title track of The Smith's masterwork? You should hear THEM play piano! Ha ha.

David Bowie and Mick Jagger - Dancing In The Street

Yes it was recorded in a hurry and yes it was all for charity, but this Live Aid special is a prime example of how megastars can produce embarrassing music if they're not kept in check. Both Jagger and Bowie have produced incredible covers in the past, so you'd expect better of them.

Korn - Another Brick In The Wall

For their 2004 Greatest Hits album, Jonathan Davis' nu-metal heroes took on the Pink Floyd classic, kids choir and all. Not only did Korn cover Another Brick In The Wall Part 2 (which was a No 1 hit at Christmas 1979), but they threw in Part 1 and Part 3, plus the following track from the Wall album, Goodbye Cruel World. Consider that well and truly covered, Roger Waters!