The greatest Title Tracks of all time
10 October 2021, 23:43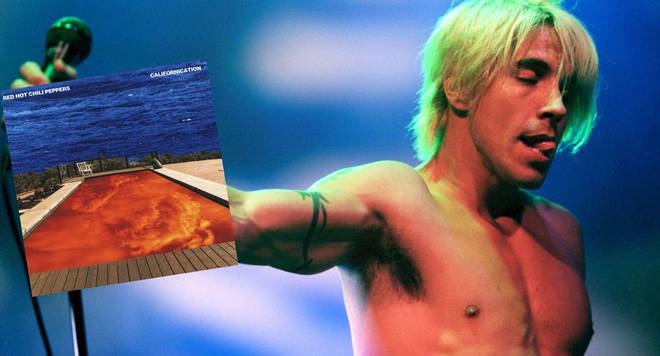 Radio X takes a look at best examples of the title track - from Californication to The Queen Is Dead.
Red Hot Chili Peppers - Californication

A song about the darker side of Hollywood, the pun was so good it gave name to a track, an album and even a TV series.

The Smiths - The Queen Is Dead

"Past the pub that saps your body, and the church who'll snatch your money / The Queen is dead, boys / And it's so lonely on a limb." Morrissey's state-of-the-nation address kicks off The Smiths' third album with a bang.

Pink Floyd - Wish You Were Here

"We're just two lost souls / Swimming in a fish bowl / Year after year." Roger Waters takes the theme of life, death and madness one step further on this classic 1975 album.

The Clash - London Calling

As Margaret Thatcher settled into power, Joe Strummer penned this address to the nation, which titled the band's best album.

AC/DC - Back In Black

Original singer Bon Scott was dead, but Acca Dacca continued with Geordie Brian Johnson and this album and song was a tribute to their fallen comrade.

Arctic Monkeys - Tranquility Base Hotel & Casino

Alex Turner named the album and the title track after he saw the phrase "tranquility base" on a cup relating to the Apollo moon mission. And why not?

Amy Winehouse - Back To Black

Dark times for La Winehouse, but a brilliant torch song all the same. And what an album.

Iggy Pop - Lust For Life

The title was originally a biopic of the painter Vincent Van Gogh (played by Kirk Douglas), but the name summed up Iggy's return to form after years of drug abuse - and kicked off the film Trainspotting to boot.

Paul McCartney & Wings - Band On The Run

Macca finally came out from the shadow of The Beatles with this complex, ambitious and utterly brilliant look back at the Apple years that was also the name of his classic 1973 LP.

Manic Street Preachers - Everything Must Go

"And if you need an explanation / Then everything must go." Following the disappearance of guitarist Richey Edwards, the rest of the Manics tear everything down and start again.

U2 - The Unforgettable Fire

One of Bono's less bombastic moments, this atmospheric tune was also released as a single, after it titled the band's fourth album in 1984.

David Bowie - "Heroes"

An amazing song, an amazing album, an amazing artist at the peak of his powers.

Prince - Sign 'O' The Times

A year after The Queen Is Dead, the Minneapolis dynamo wrote his own summary of modern life - and it's pretty brutal… but compelling.