Songs on classic albums you always skip
31 July 2022, 11:00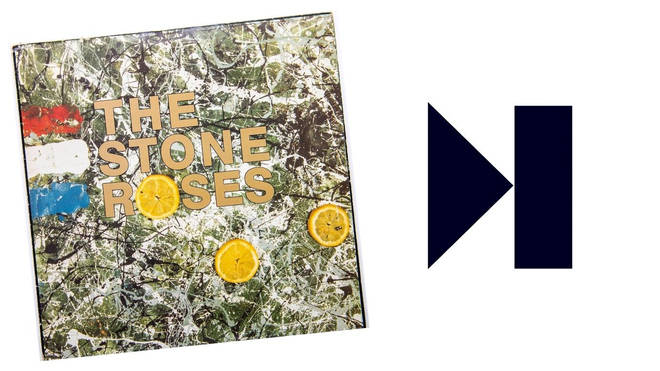 We celebrate and denigrate the filler tracks that clog up our favourite albums. Are we wrong? Are we right? Let us know!
The "filler" track: the song that's not quite as good as its brothers and sisters. The song that never makes the playlists and always elicits a swift jab of the "skip" button. We look at some of the most notorious examples.
The Stone Roses - Don't Stop (from The Stone Roses)

Hey! Do you like the Stone Roses track Waterfall? Then you'll LOVE Don't Stop! It's simply Waterfall, all over again, but BACKWARDS! With a bit of extra singing on it.

Arctic Monkeys - I Want It All (from AM)

Sandwiched between the storming Arabella and No. 1 Party Anthem is this uninspiring Marc Bolan/T. Rex tribute with an under-written lyric. Next!

Blur - The Debt Collector (from Parklife)

A brief (2.10) instrumental that evokes the feeling of a German oom-pah band… for no good reason. Not very Britpop and only makes us want to reach for the next track.

Nirvana - Radio Friendly Unit Shifter (from In Utero)

An unpleasant dirge that sits slap bang in the middle of side two. The title is ironic, of course. We don't mind the odd "fuck you" track, but nearly five minutes of it? Please, no!

The Killers -Glamorous Indie Rock 'N' Roll (from Hot Fuss)

Soiling an otherwise impeccable first outing from Brandon and the boys, this super-ironic bit of cabaret is not very amusing. Your singer emotes just a little bit TOO Much and the overall effect grates the nerves.

Pixies - La La Love You (from Doolittle)

Drummer Dave Lovering is given a rare vocal on this amusing, yet inconsequential, addition to the otherwise excellent 1989 album. The lyric is pretty basic: "First base, second base, third base, home run."

Radiohead - Fitter, Happier (from OK Computer)

Computerised voice rants for a couple of minutes. Incredibly, this isn't on the Greatest Hits album.

The Libertnes - Radio America (from Up The Bracket)

A shambolic acoustic number that sounds suspiciously like it's being made up on the spot. Features the always-appealing sound of items being bashed against guitars.

The Beatles - Revoltion 9 (from The "White Album")

John and Yoko's 8-minute slab of tape loops and samples is the penultimate track on this mammoth double album. It's doubtful many made it to the very end and therefore bailed before Ringo's lovely lullaby Good Night. Now remastered for your listening pleasure!