10 Polite And Complimentary Songs
17 February 2016, 10:50 | Updated: 9 August 2017, 10:14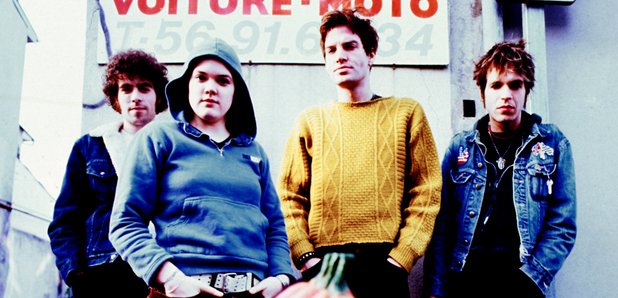 It's Random Acts Of Kindness Day in the UK! Let's recall some of the most politely turned out and lovely songs of all time.
1. Jeff Buckley - Everybody Here Wants You
"Twenty-nine pearls in your kiss, a singing smile/Coffee smell and lilac skin, your flame in me."
2. The Charlatans - You're So Pretty We're So Pretty
"You're so pretty, we're so pretty, show me the money baby…"

3. Embrace - All You Good Good People
"All you good good people listen to me. You're just about done with the way that you feel."
4. Fatboy Slim - Praise You
"I have to celebrate you baby, I have to praise you like I should."

5. Kings Of Leon - Fans
"All of London sing, 'Cause England swings the extra love the tales I bring."
6. Justice Vs Simian - We Are Your Friends
"We are your friends, you'll never be alone again."
7. The Dandy Warhols - Bohemian Like You
"I really love your hairdo, yeah. I'm glad you like mine too, see what looking pretty cool will get ya?"
8. Arctic Monkeys - I Bet That You Look On The Dancefloor
"Stop making the eyes at me, I'll stop making my eyes at you. What it is that surprises me is that I don't really want you to."


9. Babybird - You're Gorgeous
"Because you're gorgeous, I'd do anything for you. Because you're gorgeous, I know you'll get me through."
10. Bloc Party - Compliments
Because it's all about compliments (possibly).