PARP PARP! 10 Great Songs That Feature Trumpets
17 August 2016, 09:00 | Updated: 9 August 2017, 10:14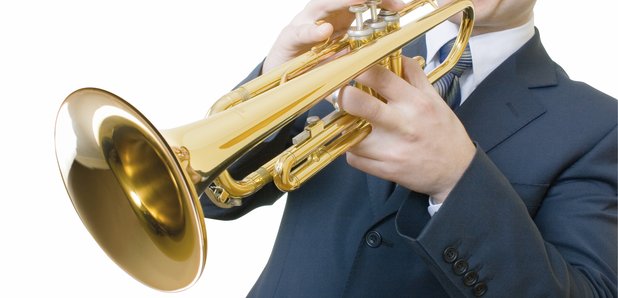 Everyone likes a bit of trumpet, don't they? Of course they do! Radio X picks a stack of tracks that bring on the brass.
1. Manic Street Preachers - Kevin Carter
Played by drummer Sean Moore, no less.
2. Supergrass - Going Out
Joyous brass on this classic 1996 single.
3. James - Born Of Frustration
Melodic parping powers this excellent track that opened 1992's Seven album.
4. Richard Ashcroft - Check The Meaning
Beautiful, mournful trumpet on this classic Ashcroft solo track.
5. Rocket From The Crypt - On A Rope
Stonking, distorted brass forms the backbone of this 1995 stormer.
6. Lemon Jelly - Nice Weather For Ducks
The trumpet in this bonkers track from 2002 evokes memories of 1970s TV.
7. Radiohead - The National Anthem
Just when you think this track can't get any weirder… on comes THE TRUMPET.
8. Muse - Knights Of Cydonia
The trip go a little bit mariachi in the video to this stirring anthem.
9. The Boo Radleys - Wake Up Boo!
Classic trumpet-loving Britpop.
10. Chumbawamba - Tubthumping
The trumpet was probably the least memorable aspect of this booze and football anthem. But it was there.
AND A BONUS TRUMPET
Nirvana - Smells Like Teen Spirit
OK, not on the original. But Flea thought he'd help out at the live performance from Rio in 1993. And why not?