The xx: Jamie's Stuff Is Taking Over The Stage
26 February 2013, 17:41 | Updated: 18 August 2013, 23:32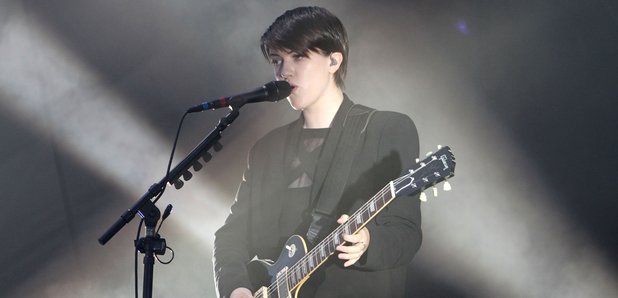 Romy from The xx has admited to Radio X that bandmate Jamie's ever expanding amount of kit is threatening to push them off stage.
"Jamie's world of instruments has definitely grown since we first began," she explained to Radio X's John Kennedy.
"He started with just one MPC and now he takes up the whole width between me and Oliver and the back of the stage."
Not that she minds though.
"It's great, he plays the steel pan live and I'm sure he'll bring that along, things like that... bringing in a few less electronic things. Mixing it up a bit."
The xx are the next band lined up to play an intimate session for Radio X.
They're going to play in front of just 30 winners at our studios in Leicester Square a week tomorrow - and Romy reckons that's more nervewracking than the massive shows they play now.
"We played to a lot less than 30 people for a long long time so I'm sure it will have a nostalgic feeling," she admitted.
"I'm excited. I always feel pretty nervous about playing to a small amount of people because you can look right into their eyes and almost see what they're thinking."