WATCH: Florence Welch Joins The xx For You Got The Love Remix
16 March 2017, 10:13 | Updated: 16 March 2017, 17:57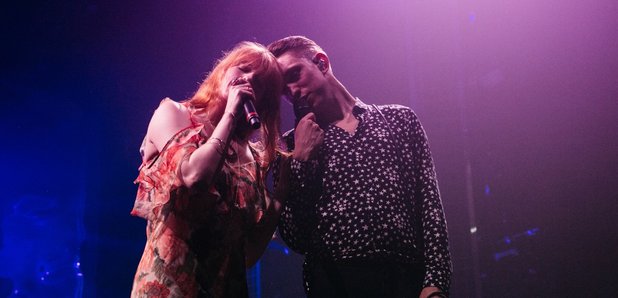 The singer joined the trio on stage at The O2 Academy Brixton to celebrate the last night of their historic residency.
Florence Welch made a surprise appearance at The 02 Academy Brixton to perform with The xx last night (15 March).
.@flo_tweet just came on with @The_xx to do 'You've Got The Love'. We're in awe pic.twitter.com/PB0bTvzuGH

— O2 Academy Brixton (@O2academybrix) March 15, 2017
The flame-haired singer joined the electronic trio on stage to perform their remix of her 2009 single, which was a cover of Candi Staton's original.
Watch their full performance in a fan video uploaded to YouTube by Tiago Magalhães:
The show was part of The xx's epic residency, which made them the first band in history to play seven night's at the 5,000 capacity venue.
The O2 Academy, Brixton has since taken to Twitter to congratulate the band on their feat, sharing an image of their final setlist, writing: "Thank you @the_xx! What a way to close your record breaking residency."
Thank you @the_xx! What a way to close your record breaking residency. pic.twitter.com/JiF9Xk1ms8

— O2 Academy Brixton (@O2academybrix) March 16, 2017
Watch Florence + The Machine's original video for the cover:
Photo: YouTube/Tiago Magalhães