Richard Ashcroft reschedules cancelled 2018 London & Manchester dates
6 November 2018, 14:51 | Updated: 7 November 2018, 14:05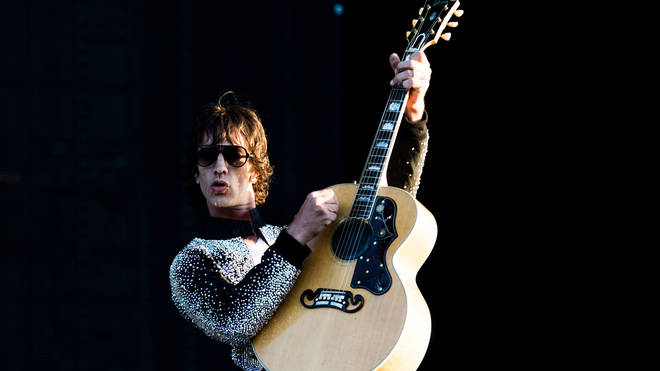 The former Verve frontman was forced to cancel his gigs last month due to a throat virus.
Richard Ashcroft has announced the new dates for his cancelled gigs in London and Manchester.
The Verve legend was due to play intimate shows at Manchester's Albert Hall on Wednesday 31 October and London's O2 Forum Kentish Town on Friday 2 November to support his new album Natural Rebel, but was forced to cancel due to a throat virus.
Now, according to his official website, his London date has now been rescheduled to 22 December 2018, while his Manchester show will take place on 23 December.
Taking to Instagram sharing a photo of his various medicines last month, the Surprised by the Joy singer wrote: "I was diagnosed by the Middlesbrough team doctor and he said the throat virus probably started before Glasgow it would have been easy to say we'll just cancel Middlesbrough and Nottingham but the reason I was there is to play some cities like Middlesbrough that get passed on!"
Watch Ashcroft play The Drugs Don't Work at London's Finsbury Park earlier this year:
Ashcroft still has live dates in the UK & Ireland for 2019, where he'll tour his album and play tracks from throughout its career.
Meanwhile, the Lucky Man singer has questioned whether Glastonbury Festival's line-up schedule takes away from the "power of the music".
Asked by BBC Breakfast if it's a time he looks back on fondly, the rocker replied: "I think so. You know Glastonbury's an interesting one for me, because the myth and the name have grown to such a proportion that they sell out before they've even told the world who the acts are."
And I actually think that's taking away from the power of the music in a sense, because I like to know who the acts are before I buy a ticket".
He added: "But now, Glastonbury's grown... Is Glastonbury bigger than the acts now?"
Watch Ashcroft discuss the power of The Verve's Sonnet: