Richard Ashcroft Responds To Fan Who Says His Music Prevented His Suicide
11 October 2018, 11:40 | Updated: 11 October 2018, 11:48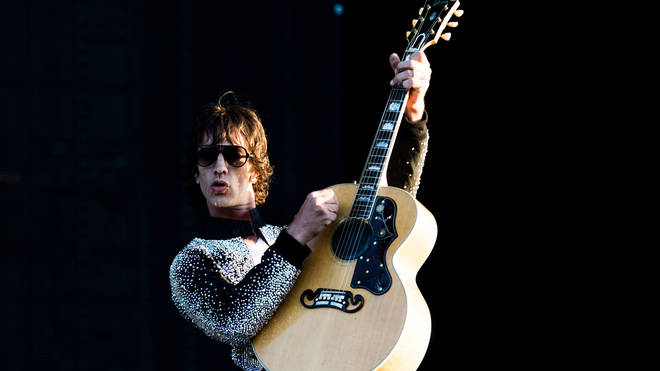 The Surprised by the Joy singer shared a heartfelt post from a fan who once contemplated ending his life.
Richard Ashcroft has responded to a heartbreaking story from a fan who credits The Verve legend's music for saving his life.
An Instagram post from a fan under the name of dobsw70 was shared which described how the death of his father and estrangement from his partner and children led him to contemplate suicide in 2001.
He revealed: "... I got in my car and headed for the motorway as there was a bridge i thought i could end it all by crashing in to it, as i picked up speed @richardashcroftofficial #onabeach came on the radio, being a fan my mind was taken away by the song and thankfully past the bridge..."
Picking up on the story, Ashcroft shared the emotional post last week and wrote: "Miracles happen everyday brave man speaking up !peace to all of us suffering or with family suffering it can get so bleak but something that spark nature tune , cup of tea sunrise we can turn the corner".
See Ashcroft's full response on Instagram and the fan's full testimony below:
Listen to Richard Ashcroft's On A Beach, which was Track 7 on his 2000 debut solo album, Alone With Everybody:
HEADS TOGETHER
Too often, people feel afraid to admit that they are struggling with their mental health.This fear of prejudice and judgement stops people from getting help and can destroy families and end lives.
Heads Together wants to help people feel much more comfortable with their everyday mental wellbeing and have the practical tools to support their friends and family.
One of their partners is the Campaign Against Living Miserably (CALM), an award-winning charity dedicated to preventing male suicide, the single biggest killer of men under the age of 45 in the UK.
In 2015, 75% of all UK suicides were male.
CALM offers support to men in the UK, of any age, who are down or in crisis via our helpline, webchat and website. www.thecalmzone.net
NATIONWIDE: 0800 58 58 58 LONDON: 0808 802 58 58Calls are free from landlines, payphones and all mobiles.
For more on Heads Together, see www.headstogether.org.uk
Worried about someone?
Click here: https://www.thecalmzone.net/help/worried-about-someone/