Johnny Marr & Paul Weller On New Charlatans Album
20 March 2017, 12:00 | Updated: 16 April 2017, 23:35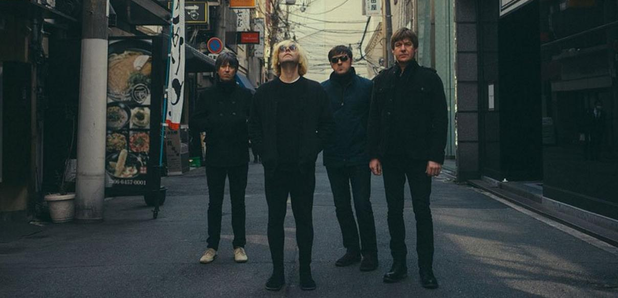 The Charlatans' Different Days LP also features New Order's Stephen Morris and Gillian Gilbert.
The Charlatans have announced the details of their new album, Different Days, set for release on 26 May.
The new album 'Different Days' is out 26th May on CD, vinyl, cassette & download. Pre-order a signed copy now: https://t.co/cYdIwO2KsL pic.twitter.com/3HatfgCJTm

— The Charlatans (@thecharlatans) March 20, 2017
Soon after their announcement, former Smiths guitarist Johnny Marr revealed that he would feature on the record, alongside New Order drummer Stephen Morris and The Modfather Paul Weller.
New @thecharlatans album 'Different Days' coming 26th May with me & @paulwellerHQ and @stephenpdmorris. It's fab.

— Johnny Marr (@Johnny_Marr) March 20, 2017
Tim Burgess celebrated the news with a snap of his collaborators, which also include the likes of New Order's Gillian Gilbert and Brian Jonestown Massacre's Anton Newcombe.
僕達の新しいアルバム「ディファレント・デイズ」には、凄く特別なゲストが何人か参加してるんだ。@Johnny_Marr @antonnewcombe @stephenpdmorris @gillian_gilbert @paulwellerHQ & @baby_tiger5010 pic.twitter.com/VIB9Vm4I86

— Tim Burgess (@Tim_Burgess) March 20, 2017
Talking about their 13th studio album, the One To Another singer also revealed: "It started with just us, and once we had a few songs written and our initial ideas recorded, we called up a few friends."
He added: "To us it represents an upbeat view of a world that might well be falling apart, in a time you have to work out who your friends are and gather them around you."
Different Days pic.twitter.com/b7iu54ImYM

— Tim Burgess (@Tim_Burgess) March 20, 2017
Different Days, which follows 2015's Modern Nature, is set for release on 26 May 2017.