How Sam Fender's Seventeen Going Under became a TikTok hit
24 June 2022, 20:18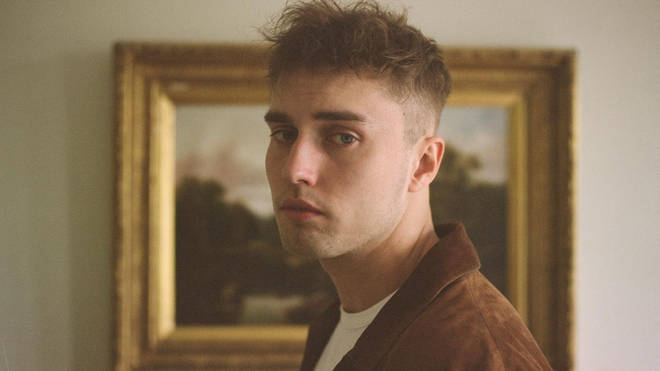 The lead track from the singer-songwriter's second album achieved viral success due to an emotive TikTok trend.
Sam Fender's Seventeen Going Under is one of the most emotive songs of recent years. It's become so popular that in April it was named Radio X Best Of British with Greggs.
The track, which is taken from his album of the same name, beat Live Forever by Oasis and Bohemian Rhapsody by Queen to take home the title of Best British Song Of All Time in our annual listener survey.
The track was released in the summer of 2021, but later re-entered the charts after going viral on TikTok, when people shared themselves showcasing specific lyrics from the song.
Fender was stunned at the way fans had used his song. He told Radio X's George Godfrey: "I remember the label saying, 'You've got to get a TikTok'. Man, even at 27 I feel old on TikTok. No way I'm going on that thing. I just didn't get it, it was so weird. It just felt like a cesspit of influencers that I could not get involved with."
"And then I did some daft videos on it and bang, Seventeen got taken up. But it wasn't just TikTok itself that blew my mind, it was context in which people were sharing the songs. There were kids who'd overcome, you know, domestic violence and stuff like that in their families and looking back on it from a stronger place. It was empowering for a lot of people. That was that was something that I was really proud of."
But why did Seventeen Going Under go viral on TikTok in the first place and what's the meaning and inspiration behind the song?
***TRIGGER WARNING: THIS ARTICLE INCLUDES THEMES OF DOMESTIC VIOLENCE AND ABUSE***
READ MORE: Sam Fender reveals how Dead Boys saved a man's life
Why is Sam Fender's Seventeen Going Under viral on TikTok?
***TRIGGER WARNING: THIS ARTICLE INCLUDES THEMES OF DOMESTIC VIOLENCE AND ABUSE***
Sam Fender's Seventeen Going Under went viral on the video platform due fans using his lyrics to convey their personal tales of abuse and mistreatment. The lines: "I was far too scared to hit him/But I would hit him in a heartbeat now/That's the thing with anger/It begs to stick around" were often played alongside before and after shots.
Most TikTok videos in the trend see users share then-and-now images, with some choosing to show themselves as a child then adult. Others see users pose with a partner or family member, while some share harrowing and disturbing images of bruises and injuries, followed by themselves in the present day lip syncing to the lyrics: "But I would hit him in a heartbeat now..."
Fender was so moved by the trend that he took to the platform to reach out to his followers, adding links to resources for domestic abuse as well as helpline information.
Speaking to camera, he said: "Thank you very much for all of the love and all of the stories that people have been posting. Some of them are really really powerful and very honest and very very brave and I just wanted to say thanks very much.
"I'm honoured that Seventeen's kind of resonated with people in that way. It's a very special moment for me as a songwriter, so thank you so much and all the love in the world and I hope you're all OK."
Watch the official video for Seventeen Going Under here:
What does Seventeen Going Under mean?
Speaking to Radio X's John Kennedy about the track and the album as a whole, Fender said: "I did a bit of therapy. That's what made it happen. I did a bit of therapy and you know, they make you chat about being a kid and all that. And there's a lot of things that you kind of pass off as insignificant moments of your life that turn out to be quite poignant things that happen and how it it affects and shapes your character when you get older...
"So I guess that was the backdrop of lockdown. I was talking about that stuff and it was always rattling... it was in the corner of my brain and that's where all the material came from. I was just writing about what I was thinking about at the time."
He continued: "I've got to draw a boundary. You know, I write about stuff in my life, but my life is also private. I don't want to go too far sometimes, you know, but I wrote about the stuff that people would think, like 'I think a lot of people go through that.'"
He added: "I thought I'd write about the stuff that was relatable that I could hear being shouted back in an arena, you know? And the stuff that would be uplifting for people as well..."
Watch Sam discuss his second studio album in full below:
If you or anyone you know has been affected by this story, please reach out to the following organisations:
National Domestic Abuse Helpline
NSPCC
Email: help@nspcc.org.uk
Tel: 0808 800 500
Childline
Living Without Abuse
Refuge
Victim Support
The Samaritans
Mind