10 brilliant Charlie Watts moments that prove he was the backbone of The Rolling Stones
2 June 2022, 13:00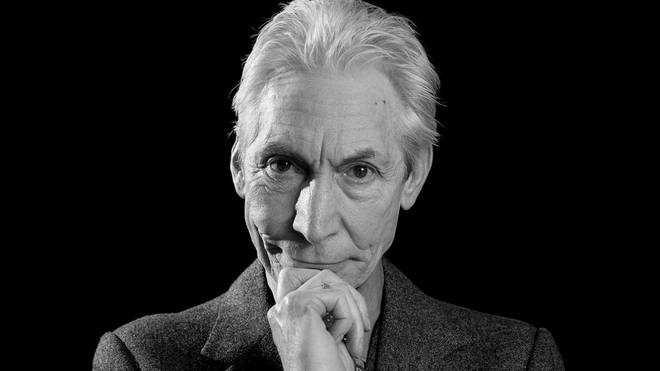 Stones drummer Charlie Watts would have been 81 on 2nd June, here are some of his greatest performances.
"Charlie's good tonight". Mick Jagger famously said these words on the classic Rolling Stones live album Get Yer Ya Ya's Out. But the late, great Charlie Watts was good every night, as these amazing tracks prove.
Watts, drummer with The Rolling Stones for the past 60 years, died in August 2021, aged 80. One of the blues enthusiasts enlisted by the band's founder Brian Jones, Charlie was a solid presence in that most turbulent of bands. A man blessed with infinite patience, he claimed on the occasion of the Stones' 25th anniversary that his career had been "5 years of work and 20 years of hanging around." Imagine that.
But when the work came, Charlie always delivered. Here are 10 of his finest moments.
Honky Tonk Women

The unmistakable sound of THAT cowbell intro meant that the Stones' classic tale of sleazy bars was upon us. It's probably Charlie's laziest ever groove, which suits the late-night, downbeat atmosphere of the lyrics perfectly.

Sympathy For The Devil

Charlie went from playing blues covers in clubs to this Satanically-charged samba in the space of a five years, which give you some idea of the man's versatility. Here's a raucous version from the Rolling Stones Rock 'N' Roll Circus film in 1968.

Midnight Rambler

This terrifying serial killer on the loose blues marathon features one of the finest moments between Mick at the front of stage and Charlie at the rear of the stage.

Emotional Rescue

As the Rolling Stones moved on through the 70s and into the 80s, the band's style changed and mutated - not always for the better, it must be said. But even when Jagger was hitting the disco, he could always rely on rock solid support from Charlie Watts.

Undercover Of The Night

The 1983 album Undercover isn't regarded as classic Stones these days, but the title track features a driving Charlie Watts rhythm that makes up for any lack of inspiration elsewhere.

Little Queenie

"Charlie's good tonight, innee?" Mick Jagger's comments at the end of this Chuck Berry cover were captured for posterity on the live album Get Yer Ya Ya's Out, recorded on the band's 1969 American tour.

Get Off My Cloud

A brisk Charlie intro kicks off this 60s pop art classic. At this point the Stones were overtaking the Beatles in terms of innovation.

Can't You Hear Me Knocking

A ridiculously tight performance from Sticky Fingers, driven as always by Charlie Watts.

Not Fade Away

The Stones covered this Buddy Holly classic, gave it a boisterous Bo Diddley beat and had their first UK top 10 hit. Nice.

Paint It, Black

Brian Jones brings the exotic stairs, but it's Charlie Watts that's the jittery heartbeat of this all time favourite.