Paul Weller Would Do The Eurovision Song Contest
10 May 2017, 11:11 | Updated: 10 May 2017, 17:43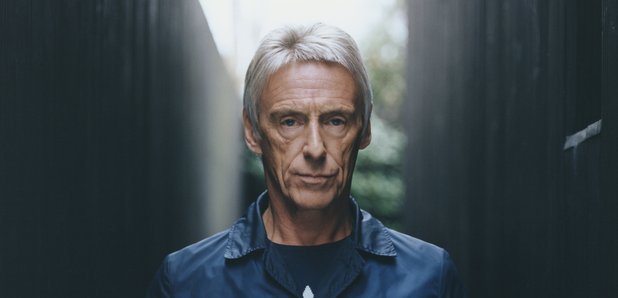 The Modfather revealed he would lend his track to the competition, and "possibly" even attend the ceremony.
Paul Weller has revealed that he wants to help the UK win the Eurovision, and he'd be willing to share a song in order to do it.
"I want to see the UK win the Eurovision Song Contest," Weller told the BBC.
Citing the last track from his forthcoming new A Kind Revolution album, he added: "And I think they need The Impossible Idea as their tune."
Asked if he'd even head down to the ceremony - which this year takes place in Kiev, Ukraine - he replied: "Yeah, they could have it absolutely. I could be there, possibly. If it was my song then I would definitely, yeah."
Watch the lyric video for Long Long Road, which also appears on his 13th studio album:
Earlier this week, the You Do Something To Me singer also revealed what he wouldn't do for a spare bit of cash.
As NME reports, speaking in the latest issue of Q Magazine, The Jam legend revealed he has to keep working to pay for his divorce settlements, but would always draw the line at accepting certain types of jobs.
"Without getting too personal, don't forget I'm on my second divorce settlement, so to speak, so no, I couldn't [stop working]," explained the Modfather. "I have to work anyway because I want to work, but I have to make a certain amount a year just to pay everything I need to pay. But there are still things I say no to."
Asked if he'd ever appear as a guest on Piers Morgan's Life Stories, in which artists and celebrities look back on their careers, the 58-year-old replied: "You get asked to do shit like that.
"But I'm not going to go on that show. Talk to that c**t? You're joking me? I don't do that stuff. It's very, very unhip from where I come from."
SEE THE TRACKLISTING FOR A KIND REVOLUTION HERE:
1. Woo Sé Mama
2. Nova
3. Long Long Road
4. She Moves With The Fayre
5. The Cranes Are Back
6. Hopper
7. New York
8. One Tear
9. Satellite Kid
10. The Impossible Idea