Noel Gallagher & Paul Weller Have "Half" A Bond Theme Song
11 May 2017, 10:54 | Updated: 11 May 2017, 19:19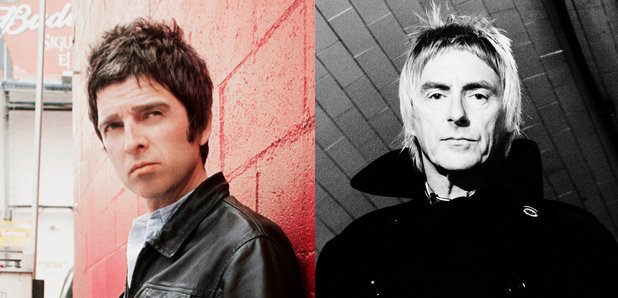 The Modfather revealed that he's worked on a song with the Oasis legend that would fit the bill for the 007 franchise.
Paul Weller has revealed his ambition to write the next Bond soundtrack, and he has a song in mind.
The Jam legend - who is on the cusp of releasing his thirteenth solo album - told the BBC that he's penned "half a song" with Noel Gallagher which he believes will fit the bill.
"I want to write a James Bond theme tune," the That's Entertainment rocker said. "I've got this half a song that me and Noel Gallagher worked on and I think it would be great for a Bond theme. There's a bit of minor key going on. That would be an ambition definitely."
Meanwhile, the rocker also revealed that he'd be keen to help the UK win the Eurovision and wouldn't mind taking part to do it.
Citing the last track from his forthcoming new A Kind Revolution album, he added: "And I think they need The Impossible Idea as their tune."
Asked if he'd even head down to the ceremony - which this year takes place in Kiev, Ukraine - he replied: "Yeah, they could have it absolutely. I could be there, possibly. If it was my song then I would definitely, yeah."
SEE THE TRACKLISTING FOR A KIND REVOLUTION HERE:
1. Woo Sé Mama
2. Nova
3. Long Long Road
4. She Moves With The Fayre
5. The Cranes Are Back
6. Hopper
7. New York
8. One Tear
9. Satellite Kid
10. The Impossible Idea