Noel Hires SAS Men For Oasis Shows
9 July 2009, 11:02 | Updated: 31 August 2013, 22:23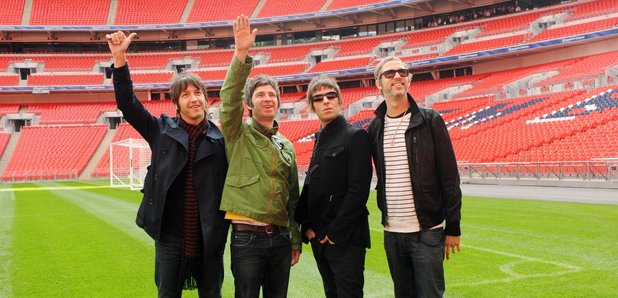 It's been revealed that the onstage security for this week's Oasis shows at Wembley Stadium will be provided by former SAS men.
The highly-trained killing machines (copyright Andy McNab, probably) will be ensuring that there's no repeat of the on-stage pushing incident that happened in Canada last year and saw Noel Gallagher out of action for some time.
When an invader rushed on stage at a show in Toronto in October 2008, Noel was left with cracked ribs and a slew of cancelled tour dates With the first of the Wembley Stadium gigs taking place tonight (July 9), the elder Gallagher has decided that he wants to be secure while performing, according to The Mirror.
The inevitable "friend of the band" says: "Noel was seriously shook up after he was attacked, but he wanted to make sure he never had to go through that again. When he heard that a couple of the lads brought in to try out as security were ex-SAS, he knew he was in safe hands. They left the service a while ago. But their killer training never leaves them."
Meanwhile, the Britpop war appears to be over, despite evidence to the contrary. PRS, who monitor the number of radio plays say that 'Roll With It' has actually had more airplay than its 1995 nemesis 'Country House'. "These new figures showing that despite Blur winning the original battle," said a PRS talking head. "Oasis wins long term by number of plays. However, with both bands still working and their music being widely played, the battle continues."
Oh. So it's not over then. Golly, it's like 1995 or something.