Liam Gallagher "Keen For" Supersonic Sequel, Says Director
28 October 2016, 09:56 | Updated: 28 October 2016, 09:58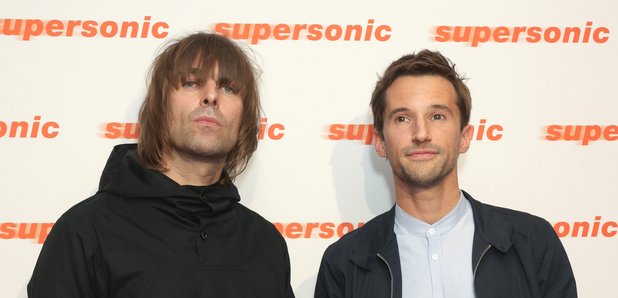 Mat Whitecross says a follow-up to his documentary would "get messier" but "would be worth doing".
Liam Gallagher is "keen" for a Supersonic sequel, says its director.
When asked about the possibility of a follow-up to the Oasis documentary, Mat Whitecross told Billboard: "Liam is keen for doing it, and I'd be up to do it."
The director added: "It'd be a tricky one. It'd definitely get messier, and have a bigger cast of people. But it would be easy to illustrate because once you become big, once you're a stadium band, people are more keen to stick a camera in your face.
" So there'd be plenty (of footage) to work with. I'm up for it if anybody else is."
However, the film maker - who was also behind the likes of Spike Island and Sex & Drugs & Rock & Roll - said there'd be "pitfalls" involved in telling the story of Oasis after Knebworth.
"At that level the stories become quite similar in some way," he mused. "... get on a big plane, travel somewhere, they stick you in a car, you go to the stadium and then back to a nice hotel.
"So maybe it's not that interesting," Whitecross says. "We'd have to do some research and see what's there. But I do love the later albums, so I feel like it would be worth doing."
Watch the trailer to Supersonic below:
Meanwhile, Liam Gallagher has revealed what he did to his brother Noel the last time they met in person.
Asked by the Toronto Sun about the last time he saw his estranged brother, the former Oasis frontman revealed: "I think it was a football match in 2013 or '14. A (Manchester) City match and he was in one box and I was in another box."
"And I was in one floor and he was in the floor below me," added the Some Might Say singer. And I went into see him and I pinched his nipple and kissed him on the ear. I don't think we spoke. I think he pulled one of his faces like he's sucking a f---ing lemon."