Noel Gallagher: I Sound Like Marvin Gaye On New Album
The star has been telling Chris Moyles that Who Built The Moon? is that good, he doesn't mind if it gets leaked early!
Noel Gallagher has been telling Radio X that his new album who Built The Moon is something of a departure for the former Oasis man… In fact, there's one song on there where he sounds like classic Motown singer Marvin Gaye!
Speaking on the Chris Moyles Show this morning (9 October), the musician unveiled the first track to appear from the album, entitled Holy Mountain. He said of the song: "There's so much joy in that track. My kids love it, and all my mates' kids love it."
Holy Mountain has been released as a single today and it's the first preview from the third Noel Gallagher's High Flying Birds album, which drops on 24 November.
Who Built The Moon? is released on 24 November and is available to pre-order now via www.noelgallagher.com.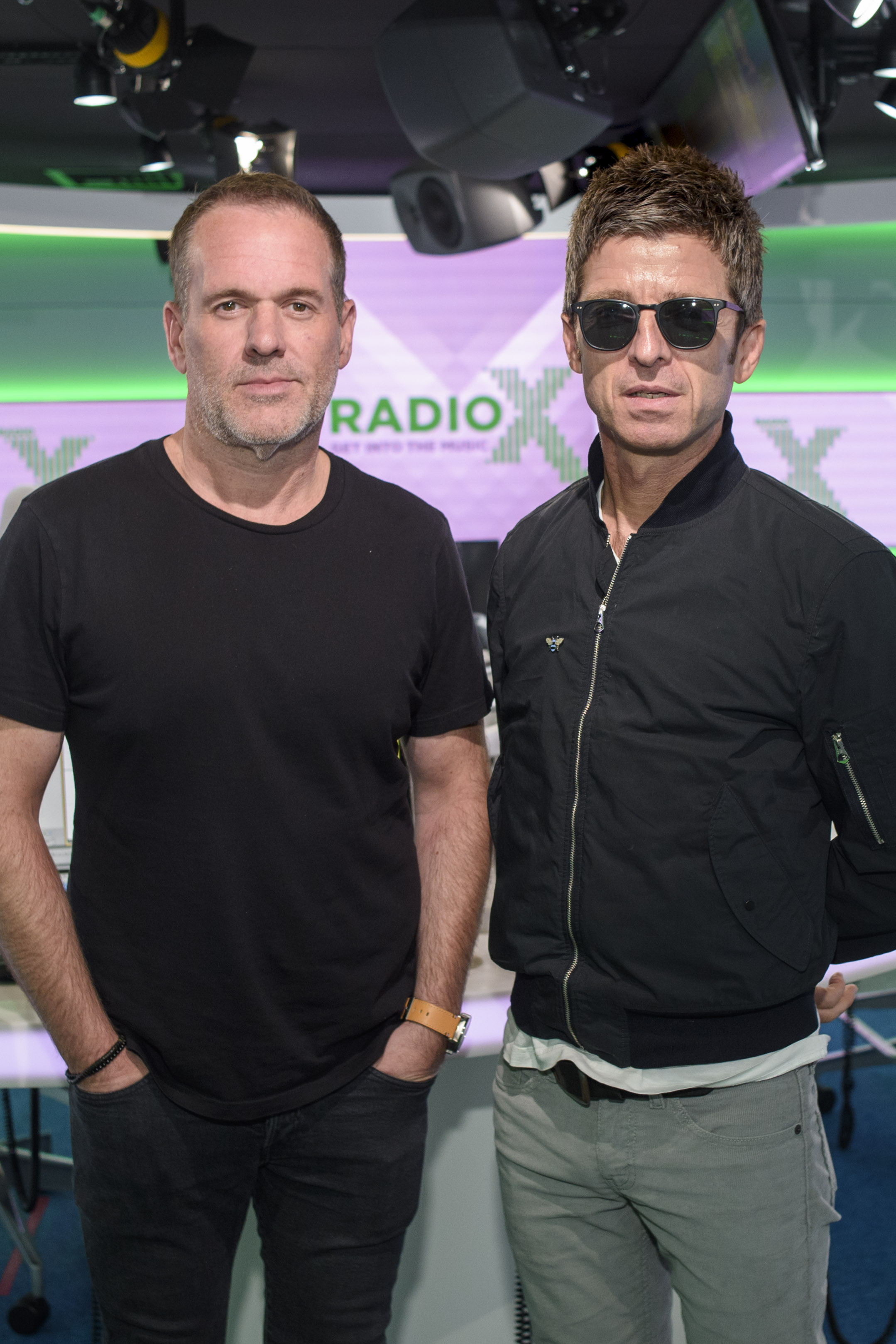 Noel explained that working with producer David Holmes has led to some unusual results from the king of the indie guitar sound.
He explained: There's a track called Keep On Reaching where - honestly, I don't know how I managed to do it - it sounds like Marvin Gaye."
Producer Holmes couldn't remember the point in recording when Noel had suddenly piped up with a voice like the legendary soul singer, best known for classic Motown tracks like What's Going On and I Heard It Through The Grapevine.
He added: "I don't even know if I'm going to be able to do it live! You know you've got a good album when that's not even going to be a single."
Noel said of the album: "It's been finished since March, so by the time it comes out, again it will be, kind of, nine months old. Because the tracks have been sent out, you're kind of waking up every day, turning your phone on, open one eye thinking, "Has it been leaked today? Is today the day?"
Asked by Moyles if he was worried if the album was going to leak in advance of the 24 November release date, Noel assured us that his label "runs a tight ship" and that you're unlikely to be hearing any more tracks BEFORE the album is released… unless Noel wants you to.
He added: "D'you know what, to be quite honest, I wouldn't mind [if it leaked], because it's that good.
"There are some records that you think, 'I hope people don't hear it before it comes out, because no one's gonna buy it'."
"But with this one, it's just like: whatever. It's pretty good."
Gallagher will also play a series of UK and Ireland dates starting in April 2018.
Noel Gallagher's High Flying Birds 2018 UK and Ireland Tour Dates:
Sun 22 April - Brighton, Brighton Centre
Tue 24 April - Glasgow, The SSE Hydro
Wed 25 April - Aberdeen, BHGE Arena
Fri 27 April - London, The SSE Arena Wembley
Mon 30 April - Nottingham, Motorpoint Arena
Tue 1 May - Birmingham, Birmingham Arena
Thu 3 May - Newcastle, Metro Radio Arena
Fri 4 May - Manchester, Manchester Arena
Sun 6 May - Cardiff, Motorpoint Arena
Mon 7 May - Leeds, First Direct Arena
Wed 9 May - Belfast, The SSE Arena
Thu 10 May - Dublin, 3Arena
Tickets are on sale now.