2015's Best Selling Vinyl So Far: Noel Gallagher, Blur and Lots More
7 July 2015, 13:15 | Updated: 7 July 2015, 16:03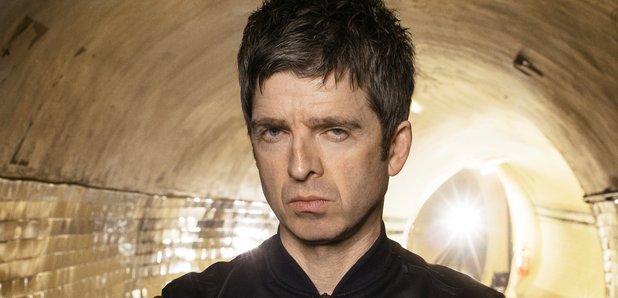 The Official Chart Company has announced the 10 most popular albums and singles on vinyl so far this year and both lists are dominated by Noel Gallagher, with records from Blur, David Bowie and Arctic Monkeys featuring too.
Two years after it was released and AM by the Arctic Monkeys continues to shift units on vinyl, being named the sixth most popular album so far this year.
But it's Noel Gallagher who's had a huge year so far in the charts for the format, topping the album chart with Chasing Yesterday and the singles chart with Riverman. His tracks Ballad of the Mighty I and The Dying of the Light round out the Top 3 in the vinyl chart.
In the album chart, Blur's Magic Whip is the highest-placed new release after Noel, reaching No.4. The rerelease of Physical Graffiti by Led Zeppelin sees that at No.2, followed by The Stone Roses debut record at No.3.
Y'All Doomed by Blur is at No.4 in the single chart, with three different David Bowie singles also featuring.
BESTSELLING VINYL ALBUMS IN THE UK (JAN-JUN 2015)
1. NOEL GALLAGHER'S HIGH FLYING BIRDS - CHASING YESTERDAY
2. LED ZEPPELIN - PHYSICAL GRAFFITI
3. THE STONE ROSES - THE STONE ROSES
4. BLUR - THE MAGIC WHIP
5. ROYAL BLOOD - ROYAL BLOOD
6. ARCTIC MONKEYS - AM
7. PINK FLOYD - DARK SIDE OF THE MOON
8. LED ZEPPELIN - FOUR SYMBOLS
9. SUFJAN STEVENS - CARRIE & LOWELL
10. PUBLIC SERVICE BROADCASTING - THE RACE FOR SPACE
BESTSELLING VINYL SINGLES IN THE UK (JAN-JUN 2015)
1. NOEL GALLAGHER'S HIGH FLYING BIRDS - RIVERMAN
2. NOEL GALLAGHER'S HIGH FLYING BIRDS - BALLAD OF THE MIGHTY I
3. NOEL GALLAGHER'S HIGH FLYING BIRDS - THE DYING OF THE LIGHT
4. BLUR - Y'ALL DOOMED
5. DAVID BOWIE - CHANGES
6. DAVID BOWIE - YOUNG AMERICANS
7. NOEL GALLAGHER'S HIGH FLYING BIRDS - IN THE HEAT OF THE MOMENT
8. PAUL WELLER - SATURN'S PATTERNS
9. MARK RONSON - UPTOWN FUNK
10. DAVID BOWIE/TOM VERLAINE - SIDE BY SIDE/KINGDOM COME