VIDEO: Muse always felt like outsiders in Devon
9 November 2018, 17:29 | Updated: 8 January 2019, 12:28
The Simulation Theory trio took part in a special Evening In Conversation with Radio X's John Kennedy, where they discussed their early days.
Muse have discussed their relationship with Devon, the English county where they were formed.
To celebrate the release of their eighth studio album, Simulation Theory, the trio took part in a An Evening In Conversation with Radio X's John Kennedy, which helped raise funds for Global's Make Some Noise charity.
Asked how they might change the recording of their ninth album, frontman Matt Bellamy said: "I actually quite like the idea of going back to Devon where we're from and doing something there, because we haven't actually made an album where we come from."
"None of us are actually from Devon originally, mused bassist Chris Wolstenholme."I never actually considered myself to be from Devon. I was born in the north, so from 19 being in a band and travelling to loads of different places, I don't really feel like I'm from anywhere."
He added: "I think we probably all had that same feeling when we were in Devon that we weren't really from there, although we probably went through some of the most important years of our childhood there. We always kind of felt a little bit like outsiders a little bit there."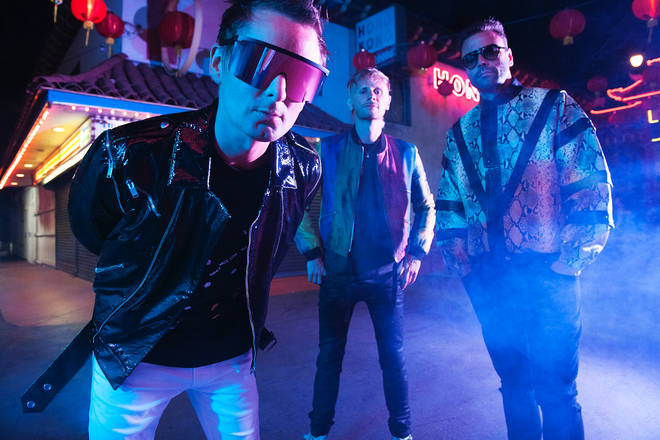 Bellamy agreed: "It's lovely down there. It's a beautiful place and everything but I think we all had this thing in common that we knew we were going to leave Devon and travel and do things and see the world..."
The Thought Contagion singer said: "I like it down there, you know I'm trying to get these two to come back there more often. I go down there a fair bit. I still have family down there and stuff. I like it down there it's lovely, laid back and cool.
"It's plenty different as an adult. When you're a teenager it seems a bit quiet, but I quite like the quiet now."
Muse also discussed the secrets behind classic songs such as Knights Of Cydonia and Feeling Good, while diving into the inspirations behind their amazing new album Simulation Theory.
Tune into Radio X on Sunday 11 November from 7pm to hear the full conversation
Radio X is available on 104.FM in London, 97.7 FM in Manchester, on digital radio across the UK, on your mobile, online at RadioX.co.uk or on your smart speaker: "Play Radio X".