Matt Bellamy: "Drones is semi-autobiographical"
10 June 2015, 08:00 | Updated: 10 June 2015, 11:49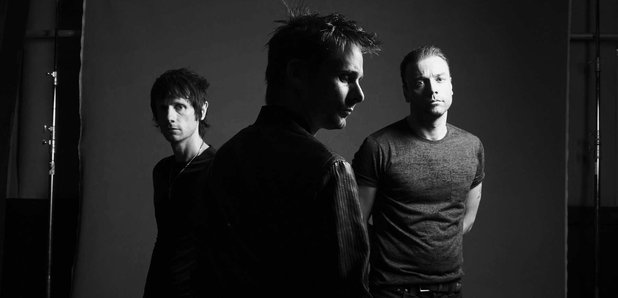 Speaking to Radio X's John Kennedy, Matt Bellamy explained that the theme of the album concerns a character that becomes a "drone" and is subsequently exploited.
He revealed: "The journey that this person goes on… is slightly autobiographical, slightly not. Some of it's fictional, I'm not a drill sergeant, obviously!

"But this person loses faith in themselves, loses faith in love, loses faith in everything and decides to become this machine-like being, with no feelings or no emotions. They make the choice to not feel any more."

Matt, who recently split with his fiancee Kate Hudson, with whom he has a son, went on to say:

"They get used and abused, manipulated, taken advantage of. I guess that when you lose connection with your emotions, your feelings, your soul, you lose the ability to make your own decisions. A lot of brain-washing techniques rely on that."
LISTEN: MATT BELLAMY ON THE HERO OF DRONES
When asked if the hero of the album has a name, Matt replied: "The protagonist is called Dom!"

He quickly retracted the comment that the character was named after Muse drummer Dom Howard and went on:

"When I think of it in a filmic way - especially songs like The Handler that deal with really dark brainwashing stuff, which I probably can't talk about publicly - I imagine them as female.

"I think women have a much harder time in the world. In my head, it's a woman called… Mary."

So there you go - the Drone in question is called Mary.

Drones by Muse is out now.