What Liam Gallagher Did The Last Time He Saw Noel...
27 October 2016, 13:39 | Updated: 27 October 2016, 14:01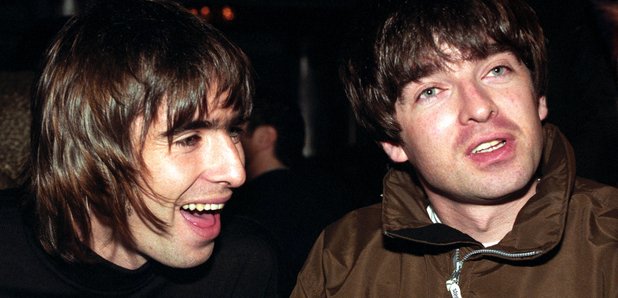 The Oasis man revealed the short-but-sweet moment he shared with his brother at a Man City football match.
Liam Gallagher has opened up about the last time he saw his brother Noel, and it turns out he did something pretty weird.
Asked by the Toronto Sun about the last time he saw his estranged brother, the former Oasis frontman revealed: "I think it was a football match in 2013 or '14. A (Manchester) City match and he was in one box and I was in another box."
"And I was in one floor and he was in the floor below me," added the Some Might Say singer. And I went into see him and I pinched his nipple and kissed him on the ear. I don't think we spoke. I think he pulled one of his faces like he's sucking a f---ing lemon."
Despite the sentimental tale, Gallagher maintains the reason for the split firmly lies at the feet of his elder brother.
Asked if competitiveness was the reason the band split, the Wonderwall man revealed: "The reason why Oasis split up is because one of them turned into a massive dickhead, started doing shit that was not cool, sacking people."
He added: "Well we've been over this a million times. But it's not because of our competitiveness, you know what I mean? It's because of one of them turned into a massive c**t and still is. And that's why the band's over... this band could have gone on a lot longer."
Meanwhile, it looks like us Brits aren't the only ones who want an Oasis reunion, with Hollywood actor Vince Vaughn even wanting Noel and Liam to "bury the hatchet".