Kasabian: Bless This Acid House Is A "Punk Nod" To The 90s
5 May 2017, 09:00 | Updated: 5 May 2017, 09:35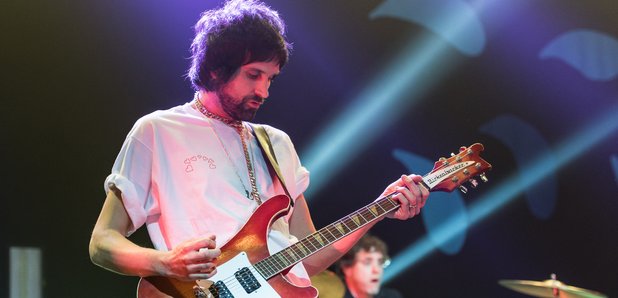 Guitarist Serge Pizzorno has been telling Radio X about the inspiration behind the band's new track.
Kasabian have just released their brand new album For Crying Out Loud and Serge Pizzorno has been telling Radio X how the latest single was a very last minute addition.
Bless This Acid House has been performed live at the Leicester band's recent shows, but the guitarist told Radio X's John Kennedy that the late addition of the song "transformed" the album completely.
Serge explained: "It was the last song that was recorded. You know they give you the story of Bruce Springsteen, they took his album into the management and they said it's great, but you need a single on it? And then he wrote Dancing In The Dark or something? It was the same with Jack White, he had to go and write Seven Nation Army.
"I was at Mike Pickering's house and he had this poster that said 'Bless This Acid House' and I wrote it down on my phone. In the 70s, you'd hear a lot of tunes referencing rock 'n' roll from the 50s, so I though that was interesting, me referencing acid house, which is now 20-odd years old.
"But rather than do a synth track, I thought a punk song referencing acid house would be quite cool. A nice little nod. It's massive at shows already."
For Crying Out Loud is out now. You can get the full rundown of the album, track-by-track, right here.