Why Did Johnny Marr Change His Name?
8 April 2018, 18:00 | Updated: 10 September 2019, 13:01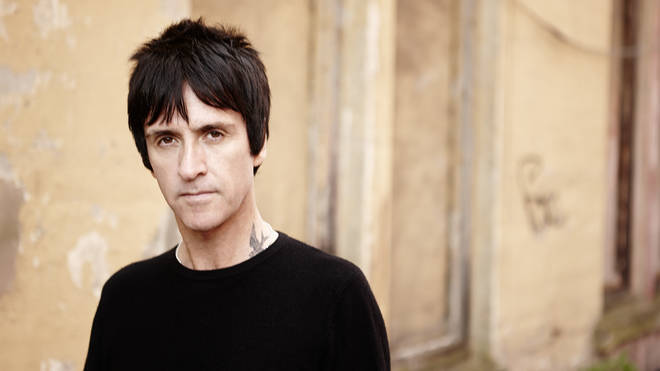 The former Smiths legend is back with a new solo album, Call The Comet, but what's the story behind his name?
Johnny Marr has announced details of his third solo album. Titled Call The Comet, it comes after his Top 10 albums The Messenger (2013) and Playland (2014) and is released on 15 June.
Take a listen to the teaser track The Tracers.
But did you know that Johnny Marr is not the original birth name of the legendary Smiths guitarist?
"The original spelling of my name was Maher," he told Radio X's Gordon Smart a couple of years ago.
"In school I was always called Ma-her and May-her, going to the doctors or whatever.
"So I just thought I'd make it easier for everybody when I was 14 or something.
"Also the drummer from the Buzzcocks is called Maher, so I didn't want to be confused with him.
"I was probably quite confident that I was going to make it in the music industry!"
Buzzcocks were probably the biggest band in Manchester in 1977, having released their self-funded EP Spiral Scratch that January. Their drummer, John Maher - and our hero's namesake - had been with the band since their landmark show supporting the Sex Pistols in Manchester in the summer of 1976, a show that Morrissey himself was present at. Maher stayed with the Buzzcocks until they called it a day for the first time in 1981.
Johnny Marr was born on 31 October 1963 to Irish parents, who hailed from Arthy in County Kildare. The musician was born in Ardwick in Manchester, but grew up in the nearby district of Wythenshawe, where he formed his first band, the Paris Valentinos, in the late 1970s.
After his funk band Freak Party ground to a halt in the Spring of 1982, Marr contacted local "face", writer and would-be singer Steve Morrissey with a view to forming a songwriting partnership… and you know the rest of the story.