Johnny Marr Offers Savage Alternative To Donald Trump
9 November 2016, 12:52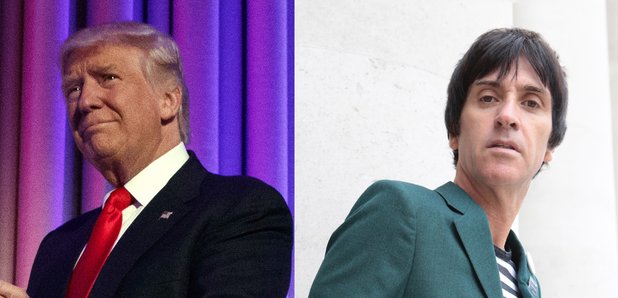 The former Smiths guitarist made his feelings clear on the new President.
Johnny Marr has given a "good alternative" to Donald Trump being voted in for US President, and he's cast the net pretty wide.
Taking to Twitter ahead of the election result, the former Smiths guitarist suggested "any reasonable 12 year old child" would be better than the newly elected POTUS.
A good alternative to Donald Trump for President of the United States : Any reasonable 12 year old child.

— Johnny Marr (@Johnny_Marr) November 8, 2016
The Messenger singer - who has just released his Set The boy Free memoir - has proud socialist beliefs and has previously spoken out and slammed politicians.
After David Cameron cited The Smiths as one of his favourite bands, Marr spoke up and forbade him to like them.
At his homecoming gig at Manchester's Albert Hall last October, The Messenger singer also laid into the then Prime Minister, criticising him for the cutbacks
According to the Manchester Evening News, the 51-year-old laid into the leader of the conservative party, asking security to open the doors so Cameron - who is currently in the city for the Conservative Party Conference - could hear him.
Speaking to the crowd, the Messenger singer scowled: "We'd like to give you a bacon butty, Mr Cameron, but there's been too many cut backs."
He added: "This is Johnny. You know Johnny, from The Smiths, that band you like so much.
"Seeing as you're in our city I'd just like to ask you about the Brentwood school for disabled children in South Manchester.
"Do you know what it's like for an autistic girl to have to get on a public bus every single day? That's not the way we do it in Manchester, Mr Cameron, because we're fair and were Mancunians."