Johnny Marr Didn't Want "F**kwits" To Influence His Album
22 November 2017, 12:00 | Updated: 22 November 2017, 18:45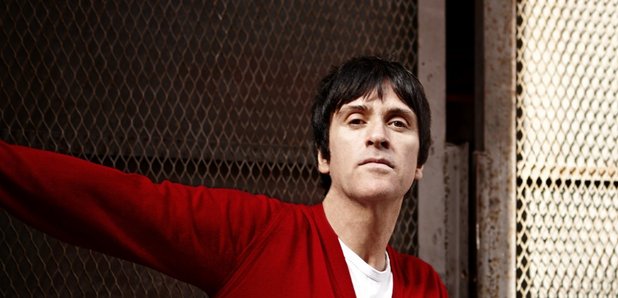 The former Smiths guitarist has revealed how Trump and Brexit forced him to try and "imagine an alternative society".
Johnny Marr's new album has been inspired by Donald Trump and Brexit, despite him not wanting "f**kwits" to impede on his creativity.
The 54-year-old rocker is putting the finishing touches to his third solo album, which is due to be released in spring 2018, and he admits the turbulent political climate has found its way into his songs.
As NME reports, speaking in the new issue of Q magazine, he said: "I was trying to imagine an alternative society. Because of what had happened with Brexit and Trump and everything, I came into this record really determined to not let those f**kwits impede on my creative life.
"But you're living in this world and you can't do anything about it. So much of the record is about dislocation. Whether it's being forced by the political system or because of personal demons. I was trying to imagine an alternative society."
Marr was an outspoken Bremainer and after the Brexit result called for Brits to stay united.
Viva la resistance.

— Johnny Marr (@Johnny_Marr) June 24, 2016
Meanwhile, Marr is set to feature on Noel Gallagher's forthcoming Who Built The Moon? album, which is set for release this Friday 24 November.
Radio X is set to host a special Noel Gallagher night on Thursday 23 November.
Tune in to hear Noel talk to Gordon Smart from 8pm, then listen to his brand new album for the first time ever in a special track-by-track with John Kennedy from 10pm.