Green Day "Distraught" Over Cancelled Glasgow Show
4 July 2017, 17:31 | Updated: 4 July 2017, 23:29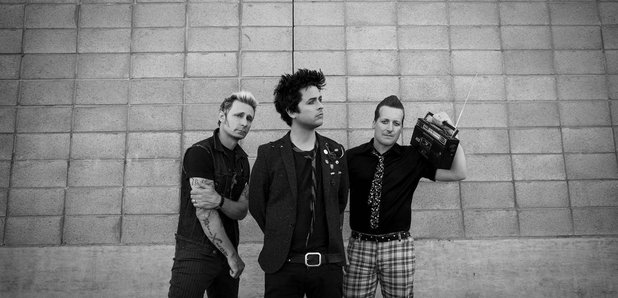 The Revolution Radio rockers have released an official statement following the cancellation of their show at Bellahouston Park.
Green Day are "distraught" that their Glasgow concert has been cancelled because of the rain.
The US rockers were due to perform at Bellahouston Park in the Scottish city tonight (4 July), along with Rancid, Slaves and The Skids, as part of their Radio Revolution Tour, but hours before they were due to go on stage they were informed that torrential downpours had caused the organisers to axe the concert, something the 'American Idiot hitmakers didn't take lightly.
The band - comprised of Billie Joe Armstrong, Tre Cool and Mike Dirnt - shared a statement, which read: "Glasgow, we are very sad to report that our show today at Bellahouston Park has been cancelled. The local safety council, production crew, and concert organizers have deemed the stage unsafe for the fans and everyone involved. We are very distraught about this as we are in Glasgow now and were very much looking forward to this show as one the highlights of our tour. We have been playing in extreme weather conditions throughout this European tour, and the last thing we want to do is see a show cancelled. We love our Scottish fans and we don't care if its raining f***ing sideways, although the safety of our fans and our crew is always our top priority. We love you Scotland, we love the city of Glasgow and it goes without saying that WE WILL BE BACK!"
Earlier today, event organisers PCL presents blamed "adverse weather conditions" for the cancellation, promising to refund tickets within 10 working days.
See their full post below:
It comes after the pop punk trio's triumphant performance at British Summer Time Hyde Park in London on Saturday (1 July), where they invited fans to join them on stage, singing and playing chords to their most famous tracks.
It's not the first time Billie Joe Armstrong and co. have shared the stage with their followers, with the frontman inviting a disabled fan on stage at London's O2 in February, before letting her keep his guitar.
Watch the moving moment here:
At the Hyde Park gig, the pop punk rocker also led fans in a chant of "No sexism. No racism. No homophobia. And no Donald Trump!"
The American Idiot singer has made his feelings clear on the US President, and gave Chris Moyles his reaction the day after the election result.
Watch our video below: