WATCH: Green Day Address Charlottesville In Troubled Times Video
16 August 2017, 12:34 | Updated: 16 August 2017, 20:13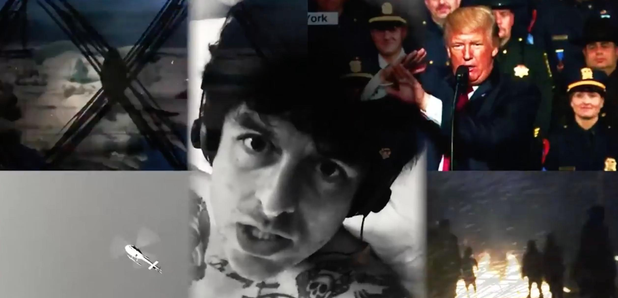 The trio have unveiled powerful new visuals, which feature the violent clashes in Charlottesville and President Trump's speech.
Green Day have revealed the video for their Troubled Times track, which is taken from their Revolution Radio album.
Watch it here:
The footage sees frontman Billie Joe Armstrong sing while recording himself on a cameraphone, but soon enough he's joined by scenes of chaos, violence and political unrest from across the globe.
It also contains footage from the violence in Charlottesville this weekend, and features the U.S President's controversial reaction to the violence.
The video comes after Billie Joe Armstrong himself commented on the horrific events, which saw a protester killed after being run over by a right-wing driver.
Taking to Green Day's official Facebook Page to thank his fans following their Omaha show, Armstrong wrote: " I feel like what happened in charlottesville goes beyond the point of anger. it makes me sad and desperate. shocked."
See his full post below:
The American Idiot singer has never shied away from sharing his opinions on Trump and his presidency.
Speaking to Chris Moyles, the rocker lamented that his country had "elected a fascist into the White House for the first time in American history".

Watch his reaction to Trump being elected as U.S President: