Billie Joe Armstrong Responds To Charlottesville Tragedy
15 August 2017, 13:02 | Updated: 15 August 2017, 18:38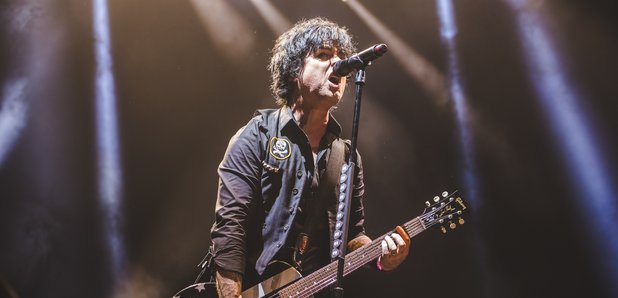 The Green Day frontman has spoken out following the tragic events, which occurred over the weekend.
Billie Joe Armstrong has shared an emotional and passionate response to the Charlottesville tragedy.
The Green Day frontman has condemned the attacks, which saw right-wing rally supporters clash with counter-protestors and tragically saw a woman lose her life after a car rammed into anti-facist protestors.
Taking to Green Day's official Facebook Page to thank his fans following their Omaha show, Armstrong wrote: " I feel like what happened in charlottesville goes beyond the point of anger. it makes me sad and desperate. shocked."
See his post below:
The Revolution Radio rocker continued: "I fucking hate racism more than anything. music and social justice have always gone hand and hand with me. we wouldn't be here if it wasn't for "the time they are a changing" .. some people don't agree. the spirit of green day has always been about rising above oppression. and sticking up for what you believe in and singing it at the top of your lungs. we grew up fearing nuclear holocaust because of the cold war. those days are feeling way too relevant these days. these issues are our ugly past.. and now it's coming to haunt us. always resist these doomsday politicians. and in the words of our punk forefathers .. Nazi punks fuck off.
Armstrong's statement comes after several celebrities have spoken out to condemn the events which occurred in the Virginia city.
Lorde wrote on Twitter: "i just want to say i'm so, so sorry. all white people are responsible for this system's thrive and fall. we have to do better. i'm sorry".
i just want to say i'm so, so sorry. all white people are responsible for this system's thrive and fall. we have to do better. i'm sorry

— Lorde (@lorde) August 13, 2017
Jimmy Fallon gave a passionate speech at the top of his show:
Jimmy takes a moment at the start of the show to address the events in #Charlottesville pic.twitter.com/gCvv1OM8gq

— Fallon Tonight (@FallonTonight) August 15, 2017
Hollywood actress Jennifer Lawrence took to Facebook to call for the right-wing activists to be identified and named and shamed online: