Bille Joe Armstrong Shares Cute Photo Of Himself Aged 5
11 August 2017, 12:57 | Updated: 11 August 2017, 13:21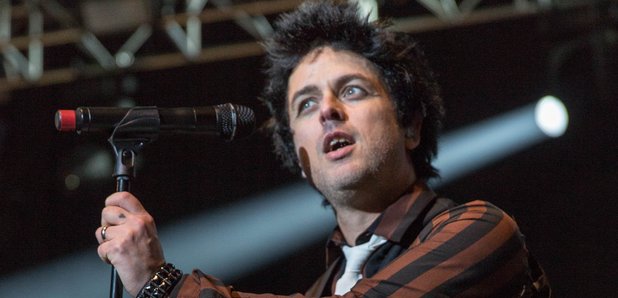 The Green Day frontman has remembered the woman who told him how to sing in the 70s… and you can hear the amazing record he made.
Stand by for the cutest photo you'll see all day… and it's from an unexpected source.
Billie Joe Armstrong has shared a picture of himself, aged 5, in a recording studio. It's such a lovely story and reveals how the Green Day legend has had a much longer career than you expected.
The frontman posted on Instagram. "Here's a fun story. The amazing woman in this photo is Mrs Fiataroni."
"She basically taught me how to sing. This is a picture of us in 1977 at Fantasy Studios in Berkeley, CA. I was 5 years old. I recorded a record called "Look for Love".
16 years later Green Day recorded Dookie in the same studio. (dude on the right was the engineer)"
Such a recording must have been buried for years, right? WRONG. Here it is, in all its cheesy glory.
It's safe to say that young Michael Jackson wasn't troubled by the competition.
Thank God for punk rock, eh?
It explains why Billie Joe is so keen to give other budding musicians a helping hand - here's the wonderful moment that he got a disabled fan up on stage at a recent Green Day show.