Jack White, The xx and Florence for Great Gatsby Sountrack
4 April 2013, 16:52 | Updated: 8 July 2014, 14:12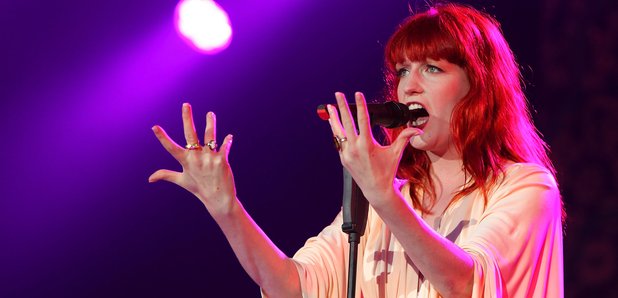 The tracklisting has been unveiled for Baz Luhrman's upcoming adaptation of F. Scott Fitzgerald's The Great Gatsby.
Jack White, The xx and Florence and The Machine have all contributed tracks to the soundtrack - which is being produced by Jay Z.
It also features a cover of Amy Winehouse's Back to Black covered by Beyonce and Andre 3000.
The Great Gatsby is out in the UK May 17.
Tracklisting:
1. 100$ Bill - Jay-Z
2. Back To Black - Beyoncé x André 3000
3. Bang Bang - will.i.am
4. A Little Party Never Killed Nobody (All We Got) - Fergie + Q Tip + GoonRock
5. Young And Beautiful - Lana Del Rey
6. Love Is The Drug - Bryan Ferry with The Bryan Ferry Orchestra
7. Over The Love - Florence + The Machine
8. Where The Wind Blows - Coco O. of Quadron
9. Crazy in Love - Emeli Sandé and The Bryan Ferry Orchestra
10. Together ? The xx
11. Hearts A Mess - Gotye
12. Love Is Blindness ? Jack White
13. Into the Past - Nero
14. Kill and Run - Sia