LISTEN: Bastille Covered Green Day's Basket Case
18 August 2017, 13:23 | Updated: 21 August 2017, 18:00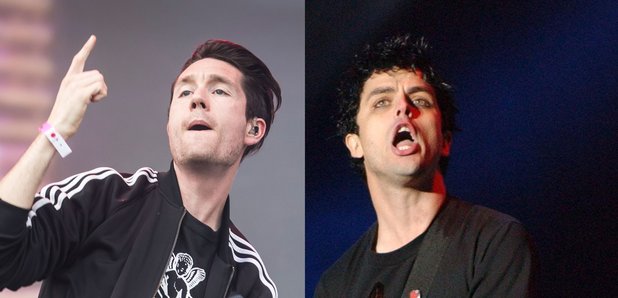 Dan Smith and co. have given their take on the punk trio's 1994 anthem for upcoming superhero series, The Tick.
Bastille has given Green Day the cover treatment, transforming their angst ridden Basket Case single into a string-laden thing of beauty.
The track was recorded by the band for Amazon's new TV series, The Tick, which will be available to stream from Friday 25 August.
Listen to it here:
Gone is their famous guitar riff in favour of cellos and violins, while the drums are replaced by up-tempo beats courtesy of a drum machine.
And if that wasn't enough of a departure from the original, the addition of a brass section gives it that joyful vibe we've come to know and love the Good Grief outfit for.
As NME reports, the bands frontman, Dan Smith said of the cover: "We're massive Green Day fans and so tried to make a version of Basket Case that was totally different to the original whilst still honouring what an awesome tune it is."
"We had a lot of fun reinterpreting it with loads of strings and brass, inspired by countless film scores and Eleanor Rigby. To be able to work on something that combines superheroes, orchestras and Green Day was an absolute pleasure."
Watch the video for Green Day's original below:
Watch Green Day invite a fan on stage during their gig at O2, London: