P Diddy And Arctic Monkeys Have A 'Bro-mance'
15 April 2009, 10:39 | Updated: 19 August 2013, 12:49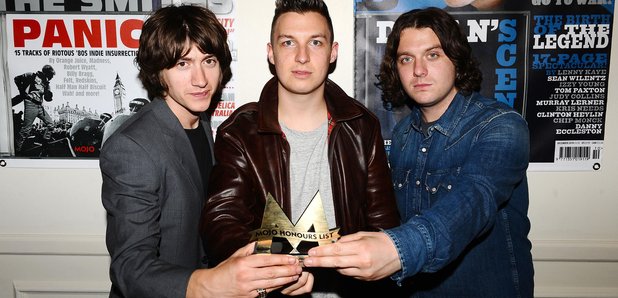 The rapper declares himself the "biggest Arctic Monkeys" fan in Matt Helders' latest video blog, which also features a snippet of a brand new song.
Arctic Monkeys drummer Matt Helders has made an unlikely friend in P Diddy on his latest video blog. Helders is given a guided tour of the rapper's Miami home and is seen to get on famously with the hip hop mogul.
Among the many highlights are Diddy trying to sign Arctic Monkeys to his record label and the rapper proudly displaying his kitchen. It's a touch bizarre to say the least.
At the end of the videoblog, Helders and singer Alex Turner are filmed harmonising over a brand new song. You can watch it, in all its warped glory here: