Arctic Monkeys Censored Stateside
1 June 2011, 14:12 | Updated: 4 August 2013, 16:32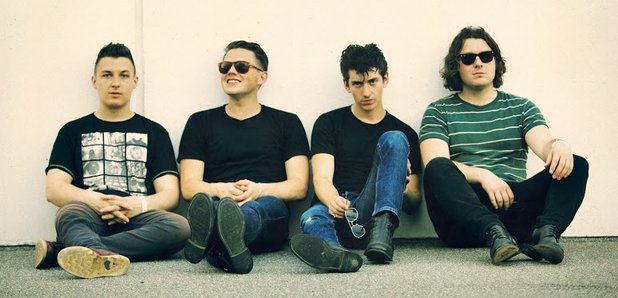 Matt Helders and Alex Turner from the band have told Radio X the title of their new album "has not travelled very well".
The phrase Suck It And See is causing a stir in the United States especially.
"They think it is rude, disrespectful they're putting a sticker over it in America in certain stores, big ones," Alex told Radio X's John Kennedy.
The pair were talking through the outrage-inspiringly-titled new release track by track on X-Posure.
They told John that they wanted to master how they would play the songs live before putting them down in the studio, and reckon it means more of a return to their debut, 'Whatever People Say I Am, That's What I'm Not'.
"The first one obviously was done pretty much like that 'cause we'd been playing it around before we recorded it. That was something we wanted to try and do" Matt and Alex explained.
"Most of the production side was done in London before we went and that allowed then sessions to be about getting the best recording, getting the sounds right."
Suck It And See was produced with the help of producer James Ford, who also worked on Favourite Worst Nightmare and Humbug.
Listen again to the album playback here.