You can learn to speak English like Arctic Monkeys' Alex Turner
6 January 2021, 17:12 | Updated: 6 January 2021, 17:57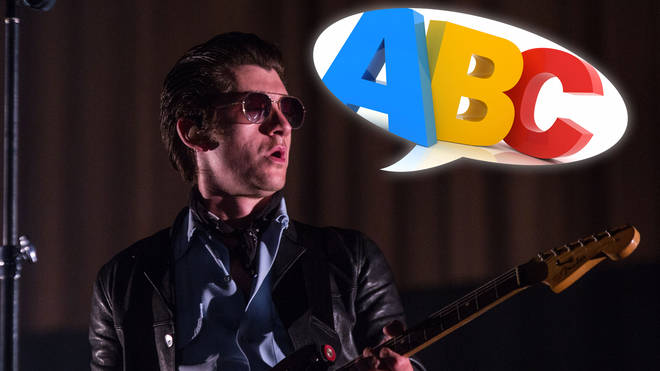 Fans of the Arctic Monkeys frontman have celebrated his delightful dialect in more ways than one.
When Arctic Monkeys broke onto the music scene, Alex Turner stood out not just for his lyrical prowess but for singing in a strong Sheffield accent.
His speaking voice may have changed somewhat over the years, but there's no denying how distinctive it is.
So much so that fans from all over the world don't just want to help you sound more like the Mardy Bum singer, they also don't mind your young'uns getting in on the action either.
A trawl on YouTube brings up several videos which teach you the ABCs as presented by Turner and co and it makes for some pretty entertaining viewing.
Check out one of our favourites here:
QUIZ: Which era of Alex Turner are you?
If you fancied something a bit more advanced, you can always follow this guide to Alex Turner's accent, which takes you through the quirks of his particular dialect as well as the "filler" words he once loved to use... and that.
YouTuber Eat Sleep Dream English, otherwise known as Tom Rees, makes weekly videos teaching "fresh modern British English" and one of his instalments sees him tackle Turner's distinct South Yorkshire drawl.
This is particularly helpful if you really want to see how Alex's voice has changed over the years. It might even surprise the haters out there to see he still sounds pretty Northern!
We give it Four Out Of Five stars!
If you wanna see Tom break down even more famous accents, you can watch him tackle everyone from Stormzy to The Beatles legend Paul McCartney.
And the word wiz doesn't stop at musicians, either. You can also get some tips and tricks to help you sound more like Harry Potter or Thomas Shelby and co in Peaky Blinders - which is no easy feat!
WATCH: Billie Eilish's Bad Guy in the style of Alex Turner is spot on