What did Arctic Monkeys play at their first gig?
7 August 2021, 13:00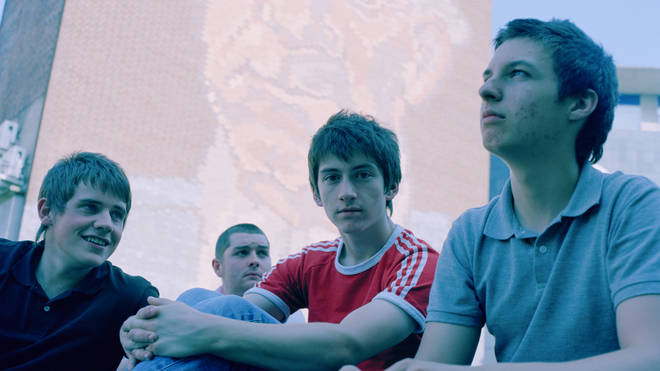 The band made their debut at The Grapes in Sheffield on 13 June 2003… and here's what the audience heard.
It's hard to believe it's nearly 17 years since Arctic Monkeys played their first ever show. Alex Turner, Matt Helders, Jamie Cook and original bassist Andy Nicholson took the stage in front of the public for the first time at The Grapes pub on Trippet Lane in Sheffield on Friday 13 June 2003.
Before this momentous occasion, the band had been rehearsing for six months at a warehouse in Neepsend.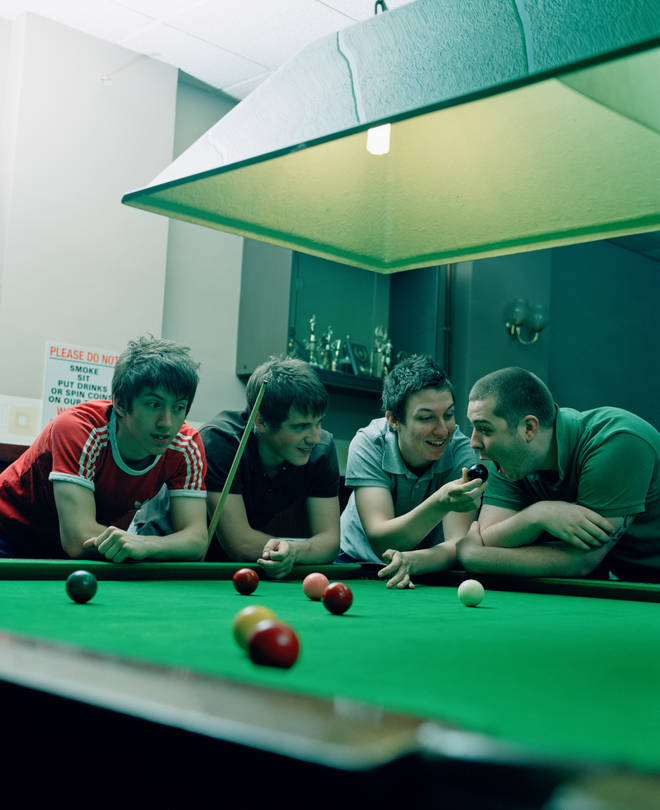 Recalling the moment, Alex Turner told the Telegraph in 2013: "We had practised so much beforehand, and it was a major deal just to go and play somewhere. I'd never been on a stage in my life before that."
He had an ulterior motive, of course - his ambition for the evening was "Just to get to the end of the night and pull the bird that I fancied that I'd got to come down!"
He went on: "I don't think I opened my eyes for the whole set. But that 25 minutes – wow."

Working out what the band actually played is tricky because nobody was taking proper notes. Plus, only three songs seem to have been recorded on the night, including the original compositions Ravey Ravey Ravey Club and Curtains Closed. Both of these songs appeared on the various collections of demos and live tracks that made their way around Sheffield, such as the compilation Beneath The Boardwalk.

Also recorded on the night was a cover of Fatboy Slim's Rockafeller Skank, taken from his 1998 album You've Come A Long Way Baby.
The rest of Arctic Monkeys' first setlist is a little vague, but it's known that they covered a number of then-recent indie bangers, including tracks by Turner favourites The Strokes, Antipodean rockers The Vines and The Datsuns, and some tunes by Jack and Meg White, then riding high with the fourth White Stripes album Elephant.
In fact, you can hear the influence of Jack White's trademark howl in Alex Turner's own vocals.

Also on the setlist were some rock standards, including tracks by The Beatles, Jimi Hendrix and The Undertones.
Arctic Monkeys Live At The Grapes, Sheffield, 13 June 2003 Setlist
We know they definitely played these songs as they were recorded:

Ravey Ravey Ravey Club

Curtains Closed

The Rockafeller Skank (by Fatboy Slim, from his 1998 album You've Come A Long Way Baby)
The rest of the set has been collected from memories and other sources and compiled by the heroes at the ever-excellent Setlist.FM:
Black Math (by The White Stripes, from their 2003 album Elephant)
I'm Only Sleeping (by The Beatles, from their 1966 album Revolver)
Teenage Kicks (by The Undertones, single from 1978)
Hotel Yorba (by The White Stripes, from their 2001 album White Blood Cells)
Harmonic Generator (by The Datsuns, from their self-titled 2002 debut album)
A cover of an unknown song by The Vines cover (probably from their 2002 album Highly Evolved - possibly the title track or Get Free)
A cover of an unknown song by The Strokes (probably something from the debut LP Is This It, as Room On Fire had yet to be released)
A cover of an unknown song by The Jimi Hendrix Experience (take your pick!)